Special Recognition Olivier Award Winners Announced for 2022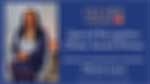 Five individuals, including Delfont Mackintosh Theatres' very own Gloria Louis, have been honoured with Special Recognition Awards ahead of the Olivier Awards 2022 with Mastercard, recognising their outstanding contributions to the theatre industry.
Along with Lisa Burger (Executive Director and Joint Chief Executive of the National Theatre), designer Bob King, philanthropist and long-time supporter of the arts Susie Sainsbury, and performing arts school founder Sylvia Young, Delfont Mackintosh Theatres' Gloria Louis has been awarded for her trailblazing career.
Gloria Louis began working with the Front of House team at the Strand Theatre over 30 years ago, and, when she became manager there, she was one of the first women to do so. 
After many years of service to the Strand Theatre - renamed the Novello Theatre in 2005 - she has taken on a new challenge as the Equality, Diversity and Inclusion Officer for Delfont Mackintosh Theatres, using her years of knowledge, passion and experience in outreach to young people.
Her dedication in this new role has taken her into schools and even Tottenham Hotspur Football ground to inspire young people to consider a role in the theatre and give them the advice and tools they need to do so.
Julian Bird, Chief Executive of Society of London Theatre and Executive Producer of the Olivier Awards, said:
"The Special Recognition Olivier Awards shine a spotlight on inspirational individuals doing vital work, often behind the scenes, who have been a force for good and helped shape our industry in a wide range of ways. The five people we are honouring this year have all inspired generations of colleagues and theatre audiences, been pioneers in their fields and are hugely deserving of this long-due recognition. It is a privilege to celebrate their achievements as part of this year's Olivier Awards."
Wednesday 13 April 2022