Shows & Events at the Gielgud Theatre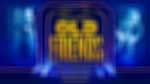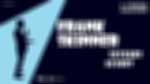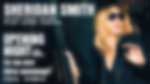 How to find the Gielgud Theatre
Gielgud Theatre
Shaftesbury Avenue, London, W1D 6AR
Box office opening times:
From 2 hours and 30 minutes before the start of the show, until 15 minutes after curtain up. On matinee days the box office remains open in between performances.
Call the Box Office on 0344 482 5151†
Phone lines are open Monday - Saturday 10am - 7.30pm.
†Calls to Delfont Mackintosh Theatres 03 numbers cost no more than a national rate call to an 01 or 02 number.
Central Box Office at the Sondheim Theatre
Buy tickets for productions across all 8 of our theatres!
Shaftesbury Avenue, London, W1D 6BA.
Open Monday to Saturday: 12:00pm - 6:00pm.
---
Please note: You may not bring any food or drink purchased elsewhere to our theatres. All our theatre bars serve drinks and snacks, but not hot food.
Our theatres sell products which may contain allergens. Allergen information is available upon request from all bars or other staff selling refreshments around the venue.
Book your accommodation when visiting the Gielgud Theatre via the map below:
Getting to the Gielgud Theatre
By Train or Tube
The nearest train station is Charing Cross.
The nearest tube stations are Piccadilly Circus, Charing Cross.
By Bus
The nearest bus stops are serviced by numbers 14, 19, 38.
By Car
If you are driving, you can take advantage of the Q-Park Theatreland parking scheme with 50% off car parking after midday for up to 4 hours.
There is also parking available at NCP at Lexington Street.
Accessibility at the Gielgud Theatre
For information on Hearing Enhancement Aids, Assistance Dogs, Autism and Social Stories and details of our currently available Access Performances, please refer to our main Accessibility page using the button below:
Parking
The theatre itself has no parking facilities but there are disabled bays nearby on Archer Street and Rupert Street. For more information visit the City of Westminster website.
Toilets
There is an adapted toilet in the foyer near the bar. There are toilets situated on all levels of the auditorium. Our access host will happily advise and guide should you require help.
Wheelchairs
The entrance to the auditorium is through the third side EXIT door on Rupert Street. Please ask a member of staff to open this for you. There is a 12cm step up to the front of the Dress Circle. A ramp is available. The venue is suitable for scooters. Seats A3-6 and A30-33 are removable to accommodate up to 4 wheelchairs with a companion. Patrons can remain in their wheelchair or transfer into the venue seat.


Hospitality at the Gielgud Theatre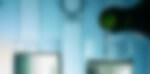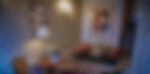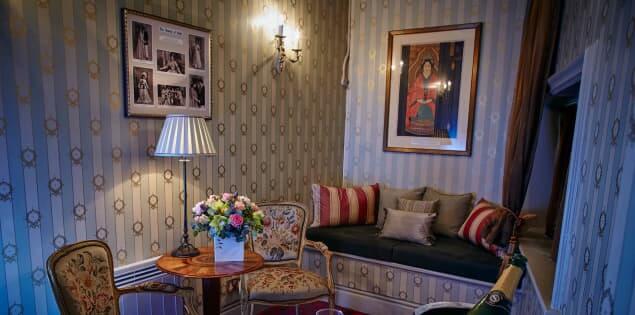 There are VIP rooms available for hire at the Gielgud Theatre, The Royal Room, which holds up to 6 people and the Binkie's Room room which holds up to 8 people.
If you would like to discuss venue hire then please enquire using the button below:
Facilities at the Gielgud Theatre
Lost Property
If you have any enquiries regarding lost property at Gielgud Theatre please email customer services.
Lost property will be kept at the theatre for one month.
Facilities
There are 3 licensed bars. There are no steps to the Foyer bar from the wheelchair space (along a side corridor). The bars have moveable seats, and the foyer bar is 3 steps up from the foyer. The Stalls bar has 4 steps down from the back of the stalls, with fixed seats. View the full details of access information.
Cloakrooms
The cloakroom is able to accept coats and small bags for a small charge. We are unable to accept larger bags or suitcases.

However, we also work with Stasher who offer bag storage in many hotels and shops across London (all within close walking distance to our theatres).
HOW TO BOOK LUGGAGE STORAGE WITH STASHER
Bookings must be made online. Use the code "SHOWTIME" for a discount.
Additional Security Checks
Working with Global Support Services, we use highly trained detection dogs to provide additional security spot checks at our theatres.
Gielgud Theatre History
Production Highlights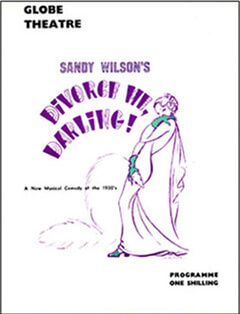 Divorce Me Darling (1965)
1906 Opened as the Hicks Theatre on 27 December with The Beauty of Bath, a musical play by Seymour Hicks (after whom the theatre was named) and Cosmo Hamilton.
1907 Brewster's Millions, a comedy about a man trying to spend a fortune in 30 days in order to gain an inheritance, was the theatre's first big success, starring Gerald du Maurier.
1909 The American impresario Charles Frohman became sole manager of the theatre and changed its name to the Globe. It reopened with His Borrowed Plumes written by Winston Churchill's mother, Lady Randolph Churchill.
1913 The Clock Goes Round challenged theatrical superstition when it opened on Friday 13th with 13 characters. Needless to say it closed after 13 performances.
Read more about the theatre and its history...

1921 Before A A Milne became best known for Winnie-the-Pooh he was a popular playwright. Three of his plays were presented at the Globe in the 1920s - The Truth About Blayds (1921), Mr Pym Passes By (1922) and Belinda (1922).

Lady's Not For Burning (1949)

1923 Somerset Maugham's satirical comedy Our Betters was the theatre's most popular play during the 1920s with 548 performances.

1928 John Gielgud made the first of 15 appearances at the theatre in a short-lived farce entitled Holding Out the Apple.

1937 H M Tennent presented their first production, of G B Shaw's Candida, at the theatre that subsequently became the company's headquarters until 1991.

Nude With Violin (1956)

1939 Edith Evans received outstanding reviews for the 'handbag' role with which she is synonymous - Lady Bracknell in The Importance of Being Earnest, directed by John Gielgud.

1943 While the Sun Shines, a wartime comedy romance by Terence Rattigan, ran for 1,154 performances, boosting morale throughout 1944 and 1945.

1949 Among the cast of Christopher Fry's poetic drama The Lady's Not for Burning were two future stars of stage and screen - Richard Burton and Claire Bloom.

1954 Bridget Boland's tough psychological drama The Prisoner opened on 14 April with Alec Guinness as the imprisoned clergyman. The following year the play's producer, Peter Glenville, made a film of the play that remains one of the best in Guinness's career. Beatrice Lillie brought her show An Evening with Beatrice Lillie across from Broadway where it had started as a 14-day experiment and became a £265,000 sell-out.

Frost Nixon (2006)

1956 Nude with Violin, a comedy written by Noël Coward and directed by him and John Gielgud, enjoyed successful runs at the Gielgud, on Broadway and in Australia. The painting used in the play when it first opened in Dublin caused such a sensation that it had to be replaced for the London run.

1960 Robert Bolt scored a double triumph with his play A Man for All Seasons starring Paul Scofield as Thomas More, showing at the Gielgud, and another play he had written, The Tiger and the Horse, starring Michael Redgrave and his daughter, Vanessa, playing next door at the Queen's.

1966 There's a Girl in My Soup became the theatre's longest-running production, opening on 15 June and transferring to the Comedy Theatre more than three years later. Donald Sinden played the TV host with a wandering eye.

1974 The first of a number of Alan Ayckbourn plays to be premiered at the theatre opened on 1 August. The Norman Conquests starred Tom Courtenay, Michael Gambon, Penelope Keith and Felicity Kendal and won the Evening Standard Award for Best Play.

The Private Ear The Public Eye (1962)

1976 Michael Frayn's riotous comedy Donkeys' Years about a drunken college reunion where the curate turns his frock into a nun's habit and impersonates Salome won the Olivier Award for Best Comedy.

1983 Denise Deegan's send up of life in a girls' boarding school, Daisy Pulls It Off, entertained audiences for over 1,000 performances.

1987 In Peter Shaffer's comedy Lettice and Lovage, Maggie Smith played Lettice Douffet, a role especially written for her, and Margaret Tyzack was Lotte Schoen. The play transferred to Broadway where it won them both Tony Awards.

1994 The theatre was renamed the Gielgud as a special tribute to Sir John and to distinguish it from the newly opened Shakespeare's Globe on the South Bank. The opening production under its new name was Peter Hall's Hamlet with Stephen Dillane.

Macbeth (2007)

2000 The Graduate was a big box office draw, in part because of the succession of leading ladies including Kathleen Turner, Jerry Hall and Dallas star Linda Gray who appeared naked on stage.

2004 Judi Dench appeared with the Royal Shakespeare Company for the first time in over ten years, giving a performance of the Countess in All's Well That Ends Well, described as a 'masterclass in classical acting'.

2006 Delfont Mackintosh Theatres took over operational control of the Gielgud from Really Useful Theatres and presented a series of acclaimed productions including The Crucible with Iain Glen, Frost/Nixon with Frank Langella and Michael Sheen, Equus with Daniel Radcliffe and Richard Griffiths, Macbeth with Patrick Stewart, The Audience with Helen Mirren and Blithe Spirit with Angela Lansbury.

2014 The highly inventive, multi-award winning National Theatre production of The Curious Incident of the Dog in the Night-Time captivated audiences for almost three years.

2017 Jez Butterworth's gripping, hard-hitting play The Ferryman set during the Irish troubles in 1981 was compelling viewing and featured both animals and a family of all ages from a tiny baby to the elderly Aunt Maggie Faraway.

2018 An updated version of Sondheim's Company made the central character female and added a gay marriage to the storyline, an adaptation which worked perfectly and gave the musical new contemporary appeal.

2019 Upstart Crow, Ben Elton's brilliant comedy in which David Mitchell made his stage debut as William Shakespeare, was brought to a premature close by the coronavirus pandemic.

2019 The concert production of Les Miserables first opened temporarily at the Gielgud Theatre in summer 2019, running from 10th August 2019 while the Queen's Theatre, now renamed the Sondheim Theatre was being refurbished.

2022 The highly anticipated play To Kill A Mockingbird made its West End debut here in March 2022, based on Harper Lee's Pulitzer Prize-winning novel, and directed by Bartlett Sher.
General Theatre information
Please note: You may not bring any food or drink purchased elsewhere to our theatres. All our theatre bars serve drinks and snacks, but not hot food.
Our theatres sell products which may contain allergens. Allergen information is available upon request from all bars or other staff selling refreshments around the venue.
For your comfort and security, you will be subject to additional checks on your visit - we appreciate your patience and understanding while these are taking place. Please note that latecomers will not be admitted until a suitable break in the performance.