About The Book of Mormon
From the creators of South Park
★★★★★
'It's hilarious. God have mercy upon my soul.'
Sunday Telegraph
'The hit of the year.'
The Times
★★★★
'Indecently funny. The killer whale of comedy.'
The Evening Standard
'A work of genius. Could this be the new golden age for musicals?'
The Guardian
★★★★
'Brash, crude, and offensive. A massive hit.'
The Independent
★★★★★
'Fearlessly stuffed with foul expletives, full-frontal filth, profound political incorrectness and blasphemy. Screamingly entertaining.'
Mail On Sunday
★★★★
'A blast. Lord, these Mormons move in hilarious ways.'
The Independent On Sunday
'An unstoppable hit. Damnably clever and sharp.'
Daily Telegraph
★★★★★
'It's not just great: it's Mormonumental'
Huffington Post
The Book of Mormon Day Seats
The Mormons are BACK!
Freakin' awesome day seats are now online
A limited number of £20 Day Tickets are released each morning at 10.30am for performances that same day. Patrons will be able to purchase a maximum of 2 tickets via a button below when it becomes available. When they're gone, they're gone!
Next Release for The Book of Mormon:
Days
Hours
Minutes
seconds
These seats are extremely limited in availability and the button will only be available for a short time each day. When they're gone, they're gone!
Performance schedule
Monday - Saturday: 7.30pm
Friday & Saturday: 2.30pm
Monday 20th December: 2.30pm, 7.30pm
Tuesday 21st December: 7.30pm
Wednesday 22nd December: 2.30pm, 7.30pm
Thursday 23rd December: 2.30pm, 7.30pm
Friday 24th December: No performances
Saturday 25th December: No performances
Sunday 26th December: No performances
Monday 27th December: 7.30pm
Tuesday 28th December: 2.30pm, 7.30pm
Wednesday 29th December: 2.30pm, 7.30pm
Thursday 30th December: 7.30pm
Friday 31st December: 2.30pm
Saturday 1st January: 2.30pm, 7.30pm
Ticket Information
Standard Tickets from £22.50*
Premium Tickets from £97.50*
Please check individual performances for price availability.
Show Running Time
2 hours 20 minutes
Including a 15 minutes interval
For Booking fees and other information click here.
Some Things You Need to Know
This production contains strobe lighting, flashing lights and gunshots. Parental advisory: Explicit language.
Everyone, regardless of age, must have their own ticket to enter the theatre. Children under the age of 16 must be accompanied by and sat next to a ticketholder who is at least 18 years old. Children under the age of 3 will not be admitted. Latecomers may not be admitted until a suitable break in the performance. You may not bring food or drink purchased elsewhere. For full terms and conditions, please see our terms and conditions.
Theatre is social
Book with friends and save
Groups
Friday Matinees (10+)
Bands A & B seats reduced to £39.50.
Groups (40+)
Bands A & B seats reduced to £44.00. Valid Monday - Wednesday evenings.
Groups (10+)
Band A seats reduced to £49.00. Valid Monday - Thursday evenings.
Full price tickets are subject to a £2.50 per ticket booking fee.
To book group tickets please:
All group and education rates and prices are strictly subject to availability and exclusions. Prices include Restoration Levy where applicable and booking fees may apply.
Group rates are not valid on Premium seating.Rates and prices may be changed or withdrawn at any time.
Special Occasions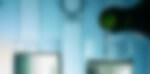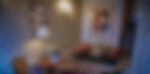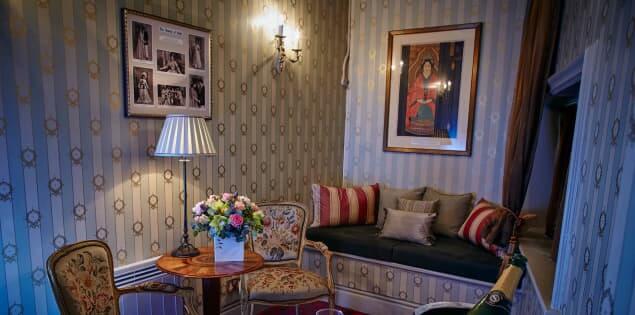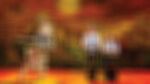 The Book of Mormon Gallery
The Book of Mormon London Company. Photography by Johan Persson.