Education Workshops for School Groups
Our performance workshops are an innovative way of making a theatre visit all inclusive. Through games, improvisations and scene building, students will gain an insight into the show they are about to see and gain a fully rounded experience of the West End.
All workshops are hands on, proactive and encourage active participation. They are delivered in a relaxed environment where there is no judgment given on ability and standard.
These exciting workshops are not limited to building performance-based skills, students will also work on teambuilding, communication skills, build self-confidence, leadership, and interpersonal skills.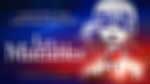 Les Misérables Choral Workshop
Have you ever wondered what it would be like to be a new cast member of a West End show? During this exciting hour-long workshop students will take part in a series of drama exercises and warm-ups. They will then learn one of the show's principle numbers in harmony before putting together a short ensemble scene from this world-famous production!
Cost per student: £10
Running time: 1 hour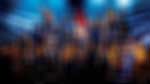 Photography by Johan Persson.
Les Misérables Drama Workshop
This hour-long workshop allows students to explore the key themes contained within this classic musical. Students will discuss the conditions faced by those living in poverty in 1830's France, before creating a series of dramatic tableaus. They will then take part in a series of movement-based drama exercises before recreating the final battle on the barricades.
Cost per student: £10
Running time: 1 hour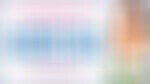 MAMMA MIA! Theatre Workshop
Discover your inner disco diva in an action-packed recreation of some of the highlights of the smash hit musical that brings the student closer to the themes and exuberance of the production. A practical workshop which explores both issues raised in the show and allows the participants to gain an appreciation of routines that they will see in MAMMA MIA! and the timeless music of ABBA.
Cost per student: £10
Running time: 1 hour
Phantom of the Opera Mask, Movement and Drama Workshop
During this fascinating mask and movement workshop students will learn what it takes to bring a haunting ghost story to life on stage. They will explore key aspects of performance such as the creating soundscapes, building tension within the scene and storytelling through movement. The workshop will conclude with a perforamance of the famous 'Masquerade Ball' scene from this hit musical!
Cost per student: £10
Running time: 1 hour
Further Information and Booking
For further information or to book one of our education workshops, please contact our Groups Department using the options below:
---
Education Workshops Newsletter
Sign up below to receive the latest information on our Education Workshops
Fields marked * are required.