GalaPro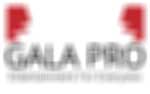 To help us provide the best possible experience for our access patrons, we've teamed up with GalaPro. GalaPro is a revolutionary mobile app that enhances the audience experience by providing closed captioning and audio description via your own mobile device. All content is provided in real time, using show automation technology, developed specifically for live performances and shows. With GalaPro everyone can enjoy the show at every single performance.
GalaPro is now available for all performances of Hamilton at the Victoria Palace Theatre.
How To Use
Ahead of your visit, we strongly recommend downloading our helpful guide with instructions on how to install GalaPro on your mobile device, as well as further information on how to use it once you take your seat.
---
GalaPro FAQ
s
What does GalaPro do?
GalaPro makes every performance accessible by providing both closed captioning and audio description services at your fingertips via a mobile app, available to download on Apple and Android devices via the Apple App Store or Google Play Store.
Will GalaPro work throughout the performance?
Yes, GalaPro is designed to work throughout the performance. Please be aware that due to the nature of live performance, there may be slight delays between the GalaPro app and the action on stage. If there is a show stop, GalaPro will automatically restart when the show resumes.
Will using GalaPro affect those around me?
As your mobile will be in Airplane Mode, you won't need to worry about receiving calls or alerts during the performance.

When using the closed captioning service, GalaPro will display on a dark screen with red or grey font so there are no bright lights to disturb anyone around you.
Do I need to bring anything?
Please bring a fully charged smartphone with GalaPro installed. You can also install it once you arrive using our theatre WiFi, but we recommend installing and creating an account prior to your visit.

If you are using the audio description service, don't forget to bring your wired headphones with you.