Cast announced for Leopoldstadt's return to Wyndham's Theatre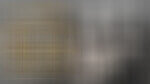 Sonia Friedman Productions has announced casting for the return performances of Tom Stoppard's Leopoldstadt as rehearsals begin.  Directed by Patrick Marber, Leopoldstadt returns to Wyndham's Theatre for a 12-week run from 7 August – 30 October 2021.
Cara Ballingall (Jana), Arty Froushan (Leo), Aidan McArdle (Hermann) and Macy Nyman (Hermine) join original cast members Sebastian Armesto (Jacob/Nathan/Ludwig), Jenna Augen (Rosa), Rhys Bailey (Young Nathan), Faye Castelow (Gretl), Joe Coen (Policeman/Zac), Felicity Davidson (Hilde), Mark Edel-Hunt (Civilian/Fritz), Clara Francis (Wilma), Ilan Galkoff (Pauli), Caroline Gruber (Emilia), Sam Hoare (Percy), Natalie Law (Hanna), Avye Leventis (Sally), Noof Ousellam (Otto), Dorothea Myer-Bennett (Eva), Jake Neads (Mohel/Policeman), Aaron Neil (Ernst), Alexander Newland (Kurt), Sadie Shimmin (Poldi), Griffin Stevens (Aaron) and Eleanor Wyld (Nellie).
The children's cast comprises Noa Alberts, Rocco Brenner, Atticus Collier, Willa Collier, Aidan Greenberg, Mae Sarner Henson, Aidan Herrmann, Lexi Hudaly, Audrey Kattan, Ollie Kohn, Max Lester, Mace Phoenix, Leo Roberts, Osian Salter, Rafael Shbero and Shoshana Shbero.
Tuesday 13 July 2021