About Stephen Sondheim's Old Friends
Celebrating the life and work of the great Stephen Sondheim, Old Friends won the Best Theatre Event at the 2023 WhatsOnStage Awards. It sold out within a couple of hours last year leaving thousands of disappointed fans unable to get tickets. Now by popular demand, audiences will have another chance to see the never to be forgotten and one of the most talked about theatrical events of the year.
Broadway legends Bernadette Peters and Lea Salonga are joined by Christine Allado, Clare Burt, Janie Dee, Damian Humbley, Bradley Jaden, Bonnie Langford, Gavin Lee, Jason Pennycooke, Joanna Riding, Jeremy Secomb, Jac Yarrow, Marley Fenton, and Beatrice Penny-Touré. The company will also include Harry Apps, Bella Brown, Richard Dempsey, and Monique Young, completing a cast that is truly the best of the West End and Broadway.
Devised and Produced by Cameron Mackintosh, Stephen Sondheim's Old Friends will run at the Gielgud Theatre for 16 weeks only from 21 September 2023 – 6 January 2024.
---
Stephen Sondheim's Old Friends Under 30's
Cameron Mackintosh is making 5,000 tickets in the Stalls and Dress Circle available at just £25 at every performance for under 30s.**
**The Sondheim's Old Friends under 30 price applies to all performances through to Friday 5 January 2024. Only bookable through Delfont Mackintosh Theatres, either online, in person at the theatre, or by calling Gielgud Theatre Box Office. Subject to ticket availability. Customers must be 30 years old or under and bring proof of age and be prepared to show if questioned in the theatre. Max two per person.
Stephen Sondheim's Old Friends Tickets
at the Gielgud Theatre
Ticket Prices
Standard Tickets from: £30*
Please check individual performances for price availability.
For Booking fees and other information click here.
Performance schedule
Monday - Saturday: 7:30pm
Wednesday & Saturday: 2:30pm
Monday 18th December: 7:30pm
Tuesday 19th December: 2:30pm & 7:30pm
Wednesday 20th December: 7:30pm
Thursday 21st December: 2:30pm & 7:30pm
Friday 22nd December: 7:30pm
Saturday 23rd December: 2:30pm & 7:30pm
Sunday 24th December: No performances
Monday 25th December: No performances
Tuesday 26th December: No performances
Wednesday 27th December: 2:30pm & 7:30pm
Thursday 28th December: 7:30pm
Friday 29th December: 7:30pm
Saturday 30th December: 2:30pm & 7:30pm
Sunday 31st December: 2:30pm
Monday 1st January: No performances
Tuesday 2nd January: 2:30pm & 7:30pm
Wednesday 3rd January: 7:30pm
Thursday 4th January: 2:30pm & 7:30pm
Friday 5th January: 7:30pm
Saturday 6th January: 2:30pm and 7:30pm
Show Running Time
2 hours and 30 minutes
Including a 20 minute interval
Some Things You Need to Know
The producers cannot guarantee the appearance of any particular artist at any performance due to illness or events beyond the producers' control. If a featured artist is unable to perform, their part will be played by one of their co-stars or co-star alternates. No refunds or exchanges will be offered as a result of any artist's unavailability to perform at any performance.
Everyone, regardless of age, must have their own ticket to enter the theatre. Children under the age of 16 must be accompanied by and sat next to a ticketholder who is at least 18 years old. Children under the age of 3 will not be admitted. Latecomers may not be admitted until a suitable break but we cannot guarantee admittance into the performance.
You may not bring food or drink purchased elsewhere.

For full terms and conditions, please click here.
Accessibility
If you have access requirements, you can find information regarding accessibility at this theatre here.
Group Theatre Tickets
Discounts and Savings when booking as a Group
Groups
Groups (10+)
£125/£95 seats reduced to £75, £60 seats reduced to £50 or £40 seats reduced to £30, valid for Monday to Thursday performances.
---
Excluding: w/c 25th December 2023.
To book group tickets please:
Theatre Hospitality Packages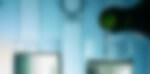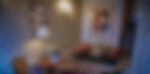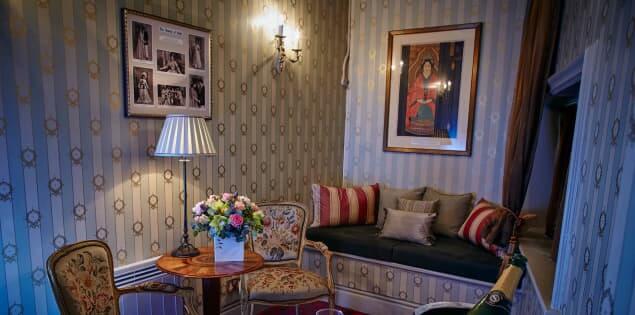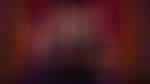 Stephen Sondheim's Old Friends Gallery
Stephen Sondheim's Old Friends. Photography by Danny Kaan