About Leopoldstadt
Leopoldstadt - the Olivier Award-winning new 'masterwork' (Evening Standard) by Tom Stoppard opened to overwhelming critical acclaim in early 2020, playing seven weeks of sold-out performances, before being temporarily shut down. Since then, the grand Viennese apartment on Wyndham's stage has waited for a great reawakening, as audiences eagerly anticipate the return of Leopoldstadt. Now, Stoppard's 'unforgettable play from the heart' (The Telegraph) re-opens in the West End, August 2021.
At the beginning of the 20th Century, Leopoldstadt was the old, crowded Jewish quarter of Vienna. But Hermann Merz, a manufacturer and baptised Jew married to Catholic Gretl, has moved up in the world. Gathered in the Merz apartment in a fashionable part of the city, Hermann's extended family are at the heart of Tom Stoppard's epic yet intimate drama. By the time we have taken leave of them, Austria has passed through the convulsions of war, revolution, impoverishment, annexation by Nazi Germany and - for Austrian Jews - the Holocaust in which 65,000 of them were murdered. It is for the survivors to pass on a story which hasn't ended yet.
A 'masterpiece' (Independent) directed by Patrick Marber, Leopoldstadt is Tom Stoppard's most humane and heart-breaking play. Don't miss it.
Performance schedule
Monday - Saturday: 7:30pm
Thursday & Saturday: 2.30pm
Ticket Information
Standard Tickets from £20.00*
Premium Tickets from £85.00*
Please check individual performances for price availability.
Show Running Time
2 hours 20 minutes
No interval. Includes 4 minute pause roughly 60 minutes in.
Auditorium and Bar Opening Times
For evening performances a theatre bar will be open from 6.00pm and the auditorium will open at 7.00pm. For matinee performances a bar will open at 1.30pm and the auditorium will open at 2.00pm.
For Booking fees and other information click here.
Some Things You Need to Know
Age recommendation: 12+.

Please note: The performance contains the use of herbal and electronic cigarettes.

As an advisory to adults who might bring young people. All persons under the age of 16 must be accompanied by and sat next to the accompanying adult. They may not sit on their own within the auditorium. If children do have separate seats you could be refused entry. All persons entering the theatre, regardless of age, must have a ticket.
What the critics say...
"Tom Stoppard's Leopoldstadt is a masterpiece. Magnificent."

Independent
"A momentous new play. Deeply moving piece about memory, loss and recovery."

Financial Times
"An unforgettable play from the heart."

The Telegraph
"Breathtaking. The work of a master."

Time Out
"A glittering triumph!"

Daily Mail
"History will record Leopoldstadt as Stoppard's Schindler's List. His brilliant tragic-comedy play."

The Spectator
"Play of the year. A masterwork."

Evening Standard
Leopoldstadt Access Performance Dates
Captioned Performance
Saturday 25 September 2021 at 14:30
Audio Described Performance
Saturday 2 October 2021 at 14:30
For further information or to discuss your visit to Wyndham's Theatre and check availability, please use the options below:
Theatre is social
Book with friends and save
Groups
Groups (10+)
Band A reduced to £49.50 for Monday to Thursday performances.
To book group tickets please:
Education
Schools (10+)
Bands B and C reduced to £22.50 for Monday to Thursday performances.
plus 1 free teacher per 10 students booked
.
LEOPOLDSTADT is perfect for students studying GCSE and A Level History, English, Drama, Religious Studies and Mathematics.
For more information on LEOPOLDSTADT including themes and subject links.
Download the LEOPOLDSTADT Education & Schools details.
To book education tickets please:
All group and education rates and prices are strictly subject to availability and exclusions. Prices include Restoration Levy where applicable and booking fees may apply.
Group rates are not valid on Premium seating.Rates and prices may be changed or withdrawn at any time.
Special Occasions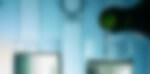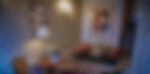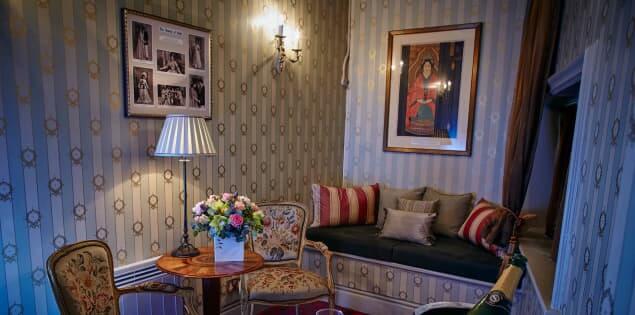 Leopoldstadt Cast

Sebastian Armesto
Jacob/Nathan/Ludwig







Mark Edel-Hunt
Civilian/Fritz









Dorothea Myer-Bennett
Eva

Jake Neads
Mohel/Policeman







Theatre Information
Wyndham's Theatre
Charing Cross Road, London, WC2H 0DA
Call the Box Office on 0844 482 5151†
Phone lines are open Monday-Saturday 10am-8pm.
†Calls to Delfont Mackintosh Theatres 0844 numbers cost 7p per minute plus your phone company's access charge.
Please note: Hot food is not permitted in the venue and any food consumed in the auditorium must have been purchased at the theatre.
Our theatres sell products which may contain allergens. Allergen information is available upon request from all bars or other staff selling refreshments around the venue.