Previous shows: Otherwise Engaged (1975) / Othello (1966)
Facilities at Sondheim Theatre
---
There are four licensed bars, Foyer, Stalls, Dress and Grand Circle. For full details of access please see the Access page.
Please note: Hot food is not permitted in the venue and any food consumed in the auditorium must have been purchased at the theatre.
Our theatres sell products which may contain allergens. Allergen information is available upon request from all bars or other staff selling refreshments around the venue.
There is a cloakroom available at the theatre. Please note that items left in a cloakroom will be subject to security checks.
Stasher - Luggage Storage
Storage in our cloak rooms is on a first come first served basis and they can fill up over busy periods.
We work with Stasher who offer bag storage in many hotels and shops across London (all within close walking distance to the theatres).
Stasher Locations Near Sondheim Theatre
HOW TO BOOK LUGGAGE STORAGE WITH STASHER
Bookings must be made online and it costs £5.40 for the day using the code "SHOWTIME".
To view further location options and to book online, please use the button below:
MORE INFO AND
ONLINE BOOKING
---
Security at Sondheim Theatre
---
For your comfort and security, you may be subject to additional checks on your visit to London theatres - we appreciate your patience and understanding while these are taking place.
---
Hospitality at Sondheim Theatre
---
To view examples of the Champagne and VIP packages we can supply, please use the buttons below:
The theatre and foyer spaces are available for Sunday and daytime hire for concerts, receptions, meetings, training seminars, weddings and other functions. Please email using the button below:
For further information on booking hospitality packages at the Sondheim Theatre (formerly Queen's Theatre) please contact our Hospitality Department:
Shows & Events at Sondheim Theatre
---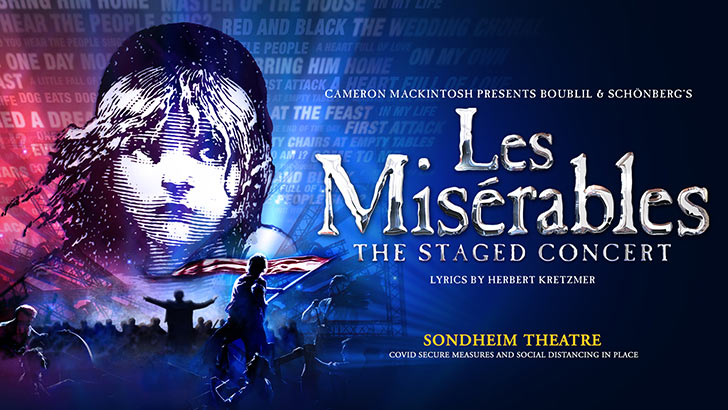 5TH DECEMBER 2020 - 28TH FEBRUARY 2021
Show Information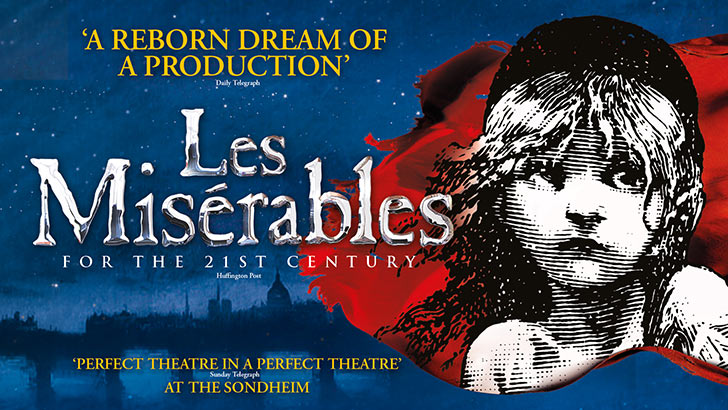 29TH MAY 2021 - 26TH SEPTEMBER 2021
Book

Tickets
Show Information

---
Please note:
Champagne packages are only available to book until 4.00pm on the day of the performance and until 4.00pm on Fridays for weekend performances.
VIP Reception packages require a minimum of one week's notice. For all VIP Reception packages, supplement fees apply for parties of less than four guests.
Group discounts apply, please ask us for more details.
Hospitality gift vouchers are now available. The perfect option that allows the recipient to choose the show and date that suits them. Ask us for more information.
Hospitality Terms and Conditions
Hospitality prices vary from show to show and are strictly subject to availability. Prices include Restoration Levy where applicable and supplements may apply. Rates and prices may be changed or withdrawn at any time.
Excludes non Delfont Mackintosh Theatres' venues and one off performances
Allergies and Dietary Requirements
We will endeavour to provide alternative menus for any dietary requirements notified within three days of any event. Any additional costs involved for outsourcing catering to specialist companies (such as Kosher) will be chargeable. If we are notified of any allergies we will ensure that these ingredients are not used in the food provided, however we cannot guarantee any dishes are free from trace elements due to the nature of the kitchens.
Please be aware that our products may contain nuts or nut traces.
Due to the bespoke nature of our packages, a menu detailing any allergens used in our food will be available at your event; please ask your designated host if you would like to see it.
Food Safety
Our caterers follow strict health and safety guidelines. Chilled food can only be left out of refrigeration for a maximum of four hours. After this time the food will be deemed unsafe and consequently disposed of. Delfont Mackintosh Theatres cannot therefore allow food to be removed from the venue for the client to dispose of.
Licensing Law
Our licence dictates that all beverages must be consumed on site during the performance times.
ID may be requested for anyone that appears to be under the age of 25.
Hospitality Cancellations
Hospitality bookings (both with and without tickets) cannot be refunded but they may be exchanged prior to the performance provided a minimum of ten days notice is given, subject to availability and a handling fee.
For all other terms and conditions please click here.